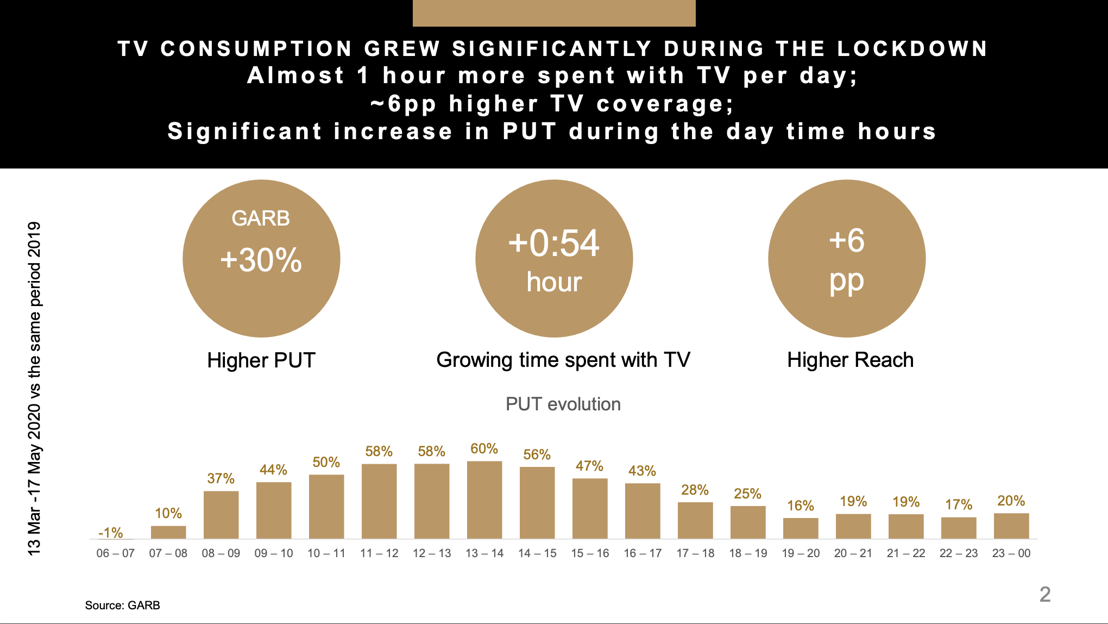 Weekly Media Report from Publicis Groupe: 11.05 - 17.05.2020
Highlights from the latest weekly media report from Publicis Media:
TV viewership tends to normalize on a weekly basis driven by:
1) ease of lockdown measures
2) summer approaching ​
3) end of most watched TV shows
TV part is focused on the prime time genres aired on bTV & Nova during the lockdown compared to the same period in 2019. Nova is definite winner no matter what the genre. bTV hardly managed to sustain News genre ratings.
You can access the full report here:
Should you have any questions, please, contact the authors:
Svetlana Tacheva: [email protected]
Damian Kolarov: [email protected]