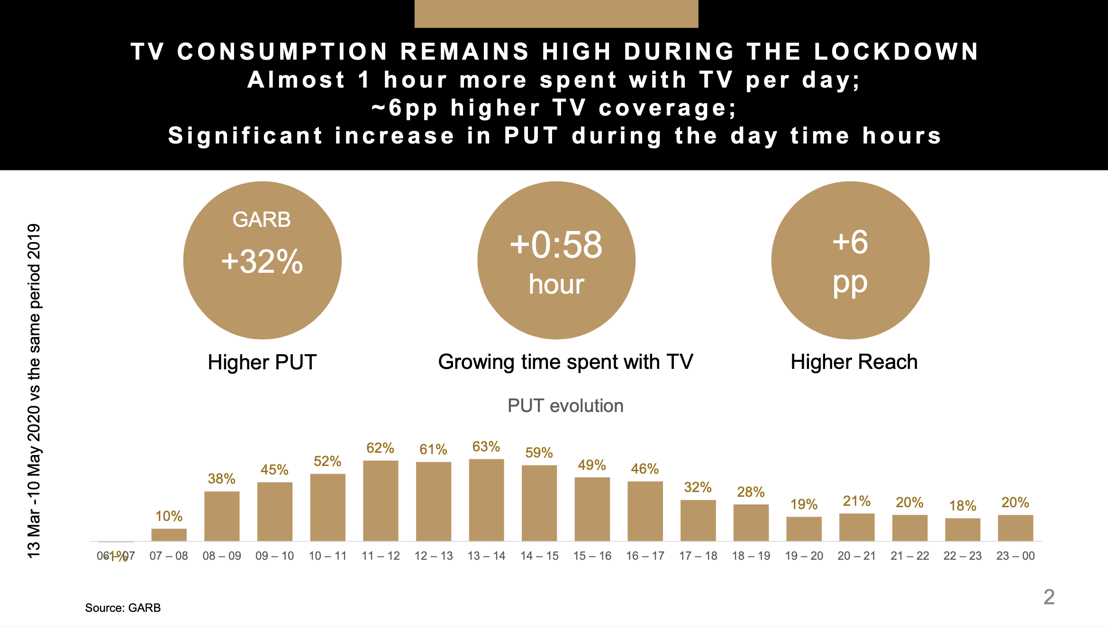 Weekly media report from Publicis Groupe: 04.05 - 10.05.2020
1 minute read
Highlights from the latest weekly media report from Publicis Media:
During the lockdown and compared to the same period in 2019 we observe some significant changes in media consumption.
Digital consumption is growing mostly via News content

TV consumption is growing mostly via DT hours, as A18-49 spent 1 hour more with TV
On a weekly basis TV viewing is manifesting normalizing trends since the rise in temperatures, lockdown measures becoming lighter, high TV season is coming to an end.
Late prime time shows aired on Nova significantly outperformed the ones aired on bTV.
You can access the full report here:
Should you have any questions, please, contact the authors: ​
Svetlana Tacheva: [email protected]
Damian Kolarov: [email protected]