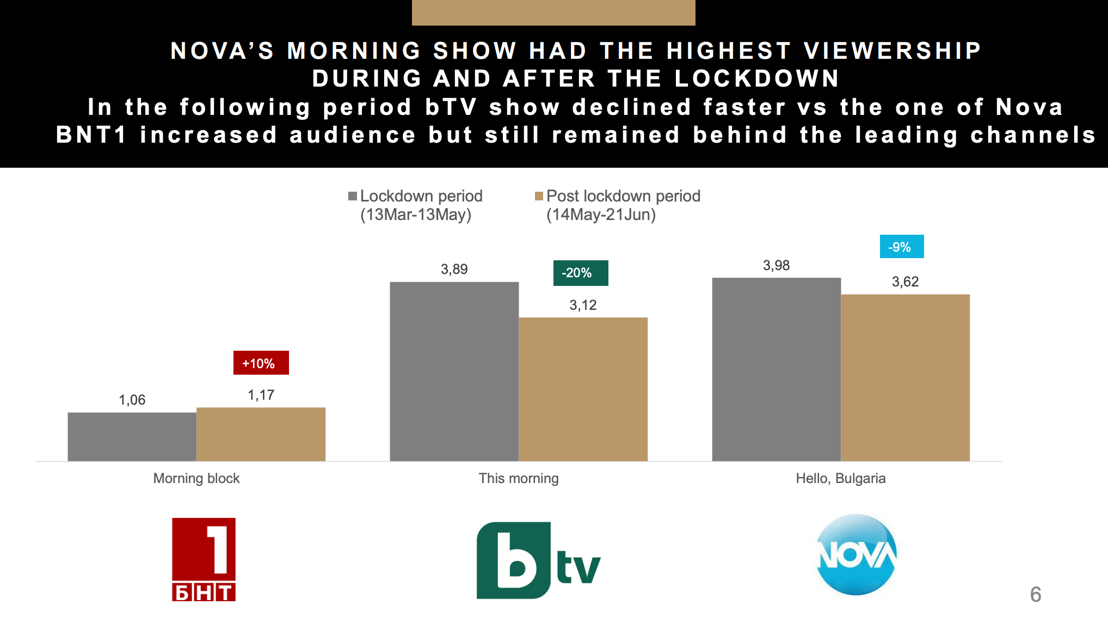 Weekly media report: 15.06 – 21.06.2020
2 minute read
Highlights from the weekly media report:
Digital & TV consumption during the post-lockdown period is still higher vs the same period last year.

The TV part in this week's report is dedicated to the Morning shows aired on the three national TV channels.

Nova's morning show leads both during and after the lockdown.

During the lockdown bTV's morning show was closed to NOVA's, but declined faster during the post-crisis period.

The morning show of BNT saw an increase of its viewership, but still lags far behind the leading NOVA and bTV.
You can find more data in the full report:
Should you have any questions, please, contact the authors: Svetlana Tacheva [email protected] and Damyan Kolarov [email protected]