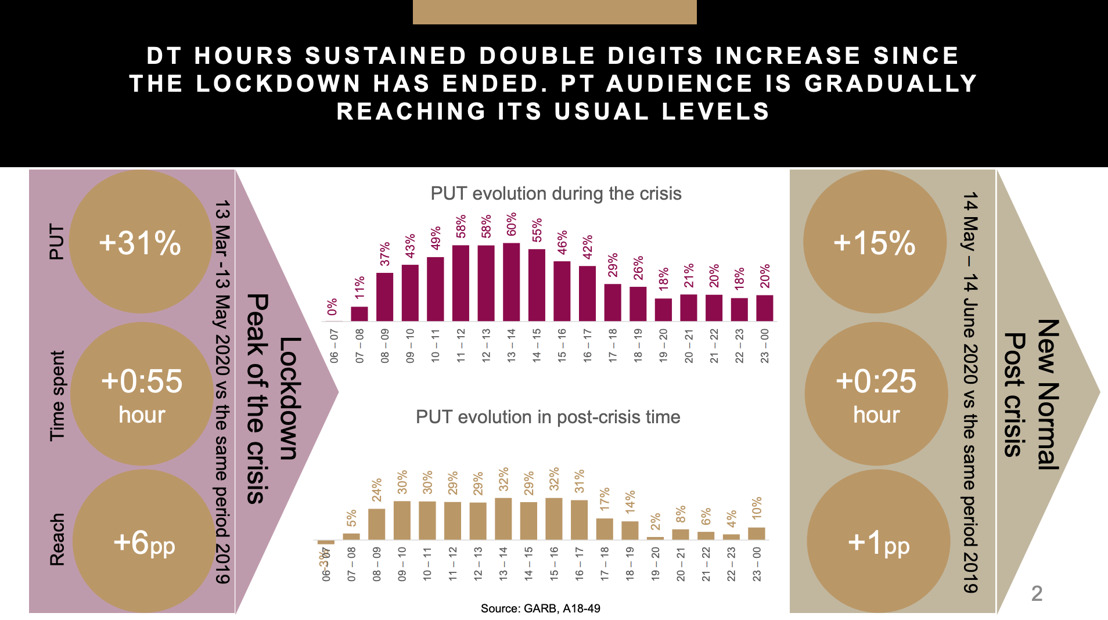 Weekly media report: 08.06 – 14.06.2020
1 minute read
Highlights from the weekly media report:
A month after the end of the lockdown there still are positive effects on Digital & TV consumption.

bTV was on top of the ranking last week, but Nova dominated overall.

The TV part in this week's report is focused on the Voice of Bulgaria and shows that the current season performed relatively low compared to the previous ones, despite the fact that the final episode is the most watched program on air during the week.
You can find more data in the full report:
Should you have any questions, please, contact the authors:
Svetlana Tacheva: [email protected]
Damian Kolarov: [email protected]