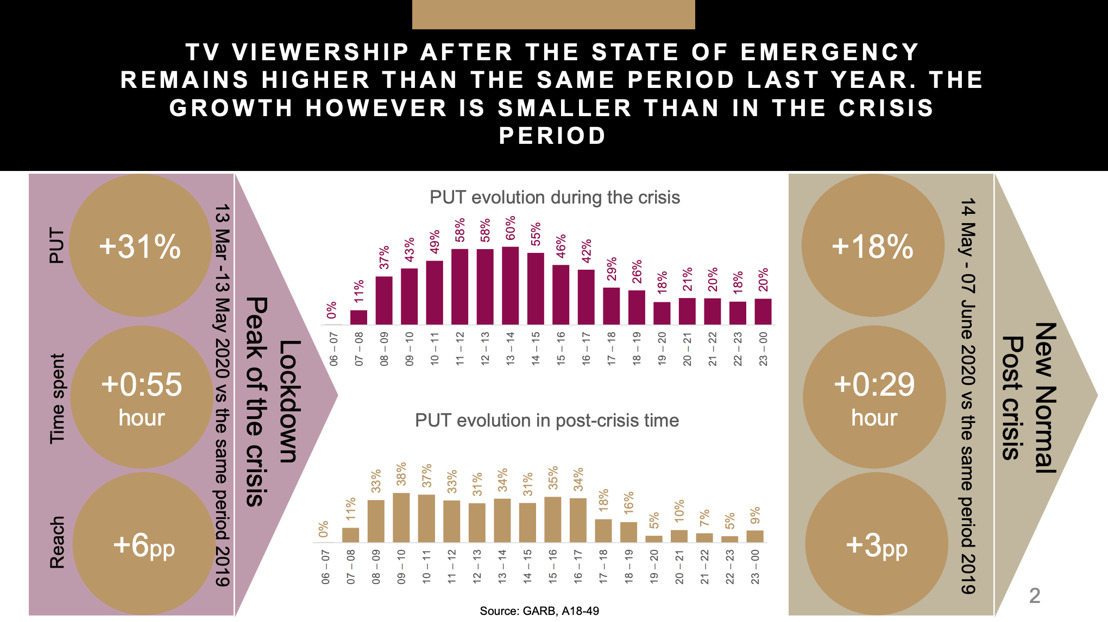 Weekly media report: 01.06 – 07.06.2020
1 minute read
Highlights from the weekly media report:
Both Digital and TV consumption started to decline compared to the lockdown period, but are still higher compared to the same period in 2019.
· The TV part in the report is focused on prime time shows aired on bTV & Nova. The semi-final of The Voice was the only bTV prime time show to win the battle vs. Nova. Even the reruns of Fish on the cake outperformed daily prime time programs aired on bTV.
You can find more data in the full report:
Should you have any questions, please, contact the authors:
Svetlana Tacheva: [email protected]
Damian Kolarov: [email protected]