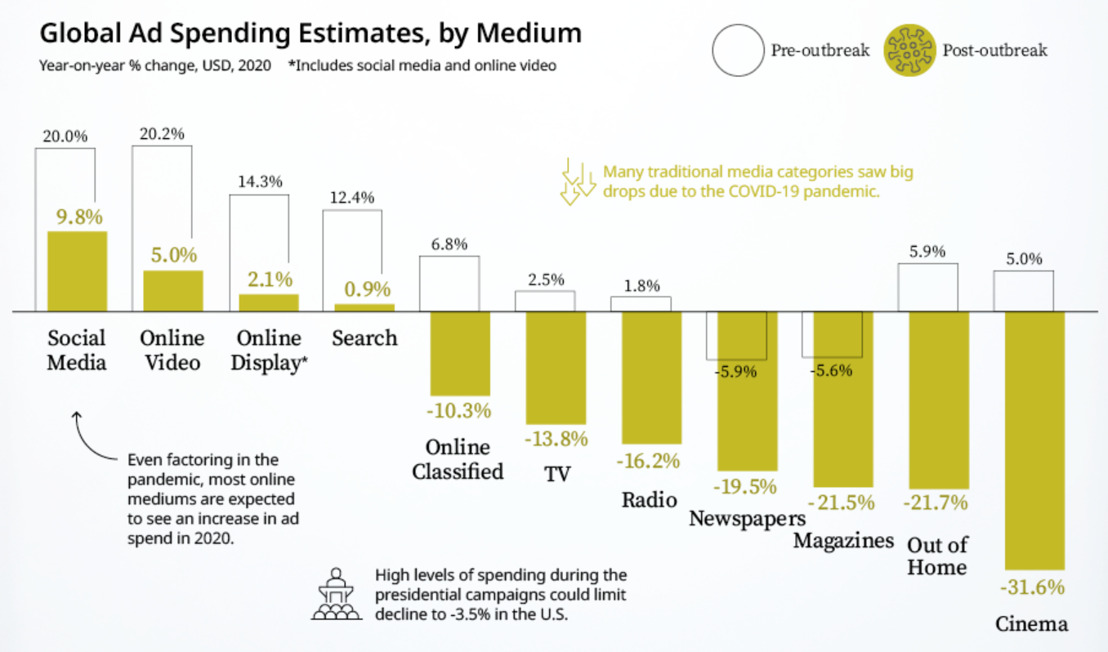 The COVID-19 Impact on Advertising Spend
5 minute read
In its May 2020 Ad Trends report WARC published its predictions about the ad spend. Here are the key takeaways from the report:
Advertising investment is set to fall 8.1% – $49.6bn – worldwide this year.

This year's downturn will be softer than in 2009, when the ad market fell by 12.7% ($60.5bn).

Almost all product sectors will record a decline in ad investment this year.

Internet advertising is set to record mild growth this year (+0.6%) at a global level, though a number of key markets will witness a fall.

A recovery is forecast for 2021, at +4.9%, but this is reflective of how steep the decline in 2020 will actually be.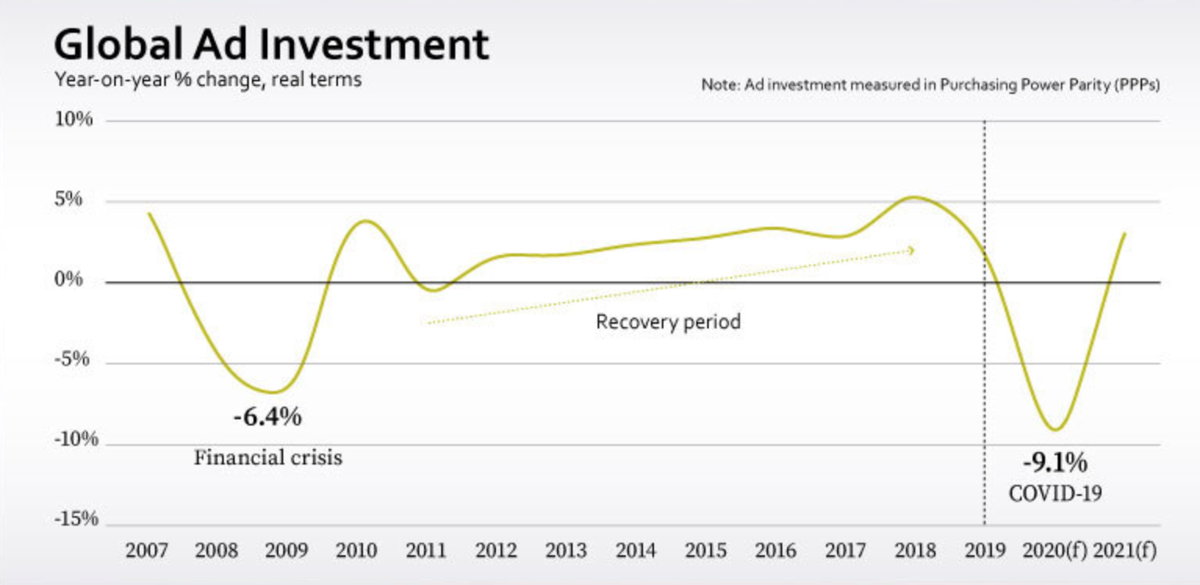 Data shows that global advertising spending growth did not fully recover for eight years following the previous recession, so a swift recovery may be highly unlikely, and returning to pre-pandemic growth rates may not be possible for a number of years.
As for the Bulgarian market, the decline in ad spend is expected to be close to 20%. According to the research by Publicis Groupe Bulgaria, the lowest gross advertising investments in television were in April (BGN 94 million), a 39% drop compared to the same period last year. For the traditionally strong month of May, TV advertising revenues decreased by 26% to BGN 121 million.
"For some seasonal advertisers and industries, including beer, pharmaceutical, cosmetics, loans, cars, etc., this is a gap that is irreversible and not recoverable until the end of the year " Svetlana Tacheva, Research Director at Publicis Groupe Bulgaria, said.
Sources: WARC, Visual Capitalist, Capital Daily