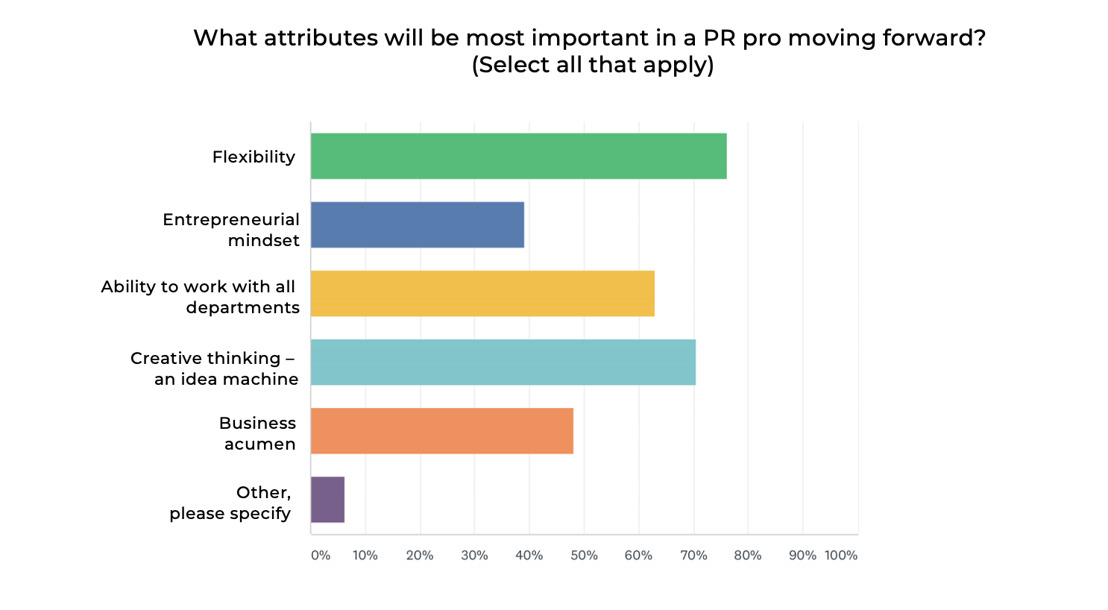 Value of PR has increased, with flexibility, creativity, business acumen and a collaborative spirit as top skillsets: Regan Communications survey
4 minute read
COVID-19 has changed PR functions just as it did with all comms functions. In a recent survey* conducted by Ragan Communications, experts from the PR industry share how their work is different now.
The collaboration with C-level management has increased drastically, which is no surprise because companies had to be quick and transparent in their communication to employees, stakeholders and community. Earned media plays a key role and the collaboration between internal communication teams, HR and marketing should be a priority to find great stories.
Media relations has also been impacted because conversations with journalists had to be executed remotely, plus overall messages became less because of the overwhelming communication. Furthermore, PR pros continue to see that non-coronavirus-related stories are big part of the PR plans. For those who have been pitching non-coronavirus angles, 83% say they have gotten media placements through their efforts. But messages, tone and outreach should be adjusted to be relevant to current media consumption and consumers behaviour and needs.
PR skillsets also are becoming a key player. With 76% saying flexibility will be a top trait for future PR pros and 71% pointing to creative thinking skills. Some PR pros might find a competitive advantage by focusing on business acumen (48%) and an entrepreneurial mindset (39%).
Majority says "the new normal" in PR will come in the fall of 2020 but still there is an uncertainty and expectation of new media landscape. For practitioners taking a wait-and-see approach, careful monitoring in the months to come will be essential.
* Regan Communications surveyed 315 PR pros from an array of organisations, including corporations (30%), PR agencies (28%), nonprofits (13%) and government entities (9%). Respondents work for organisations ranging from fewer than 100 employees to more than 10,000.
You can see Regan Communications full report here:
For understanding how PR can benefit your brand and corporate communication, reach out to [email protected].