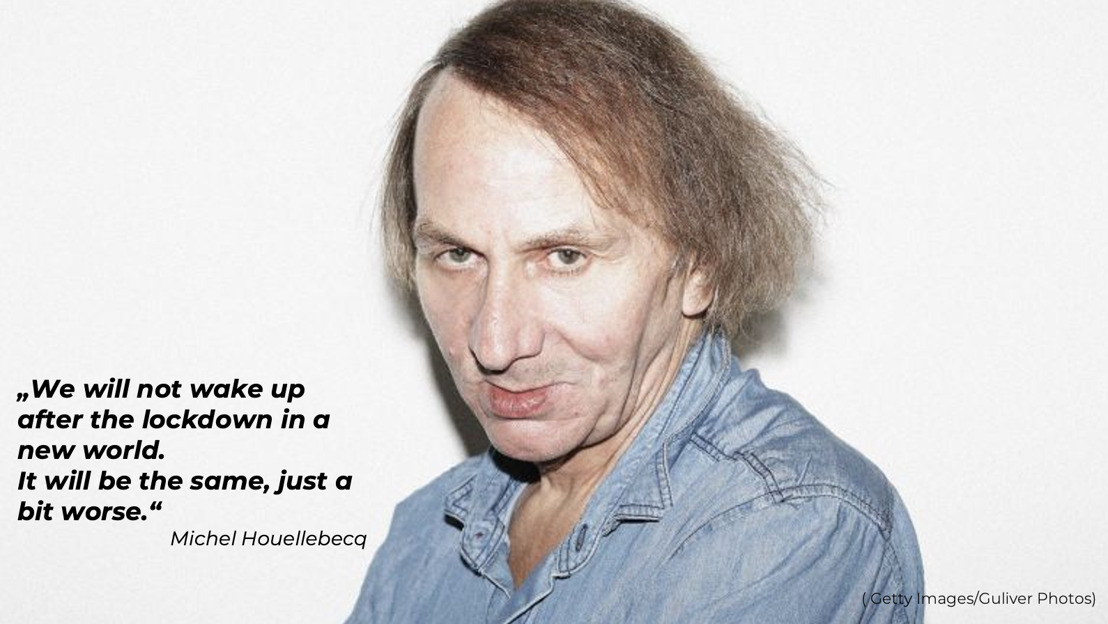 Pandemic philosophy: COVID 19 and Houellebecq's bleak scenario
"I do not believe for a half-second the declarations that 'nothing will be like it was before'. We will not wake up after the lockdown in a new world. It will be the same, just a bit worse," French writer Michel Houellebecq said in a letter to Radio France International.
He described COVID-19 as a "banal virus" with "no redeeming qualities... It's not even sexually transmitted."
But he warned that the self-distancing and "home-working that the epidemic has brought" would accelerate the technological push to isolate and atomise people.
"It was a great excuse to push further the "obsolescence of human relationships", Houellebecq added.
Would these predictions be valid for the Bulgarian society as well? Are there any longer lasting effects of the isolation? The observations of the research team at Publicis Group Bulgaria, which has been tracking the effects of the pandemic from the very beginning of the crisis, show that there is a group of people in Bulgaria, although few in number, who in their attempt to get the most out of isolation, took it as an opportunity to reevaluate their priorities. These priorities are in a variety of areas: daily activities - shopping, eating, etc., as well as ways to spend free time - many people realized that "I can do well with much less", that maybe they don't need to leave the house, have fun, eat at a restaurant as often as before. They found digital alternatives to activities that require their physical presence in a specific place, such as gathering with friends through conference platforms. Digital, free of charge alternatives. Finding such alternatives is completely in line with the trends of minimalism, the way of life that envisions the clearing of all things unnecessary, the removal of "noise", incl. reducing consumption, all trends that are still shyly being manifested in Bulgaria. To some extent, these newly discovered patterns of behaviour have found an additional validation through the observations of environmentalists, who reported how reduced business activity and reduced movement of people have a positive impact on the environment. Whether these new patterns of behaviour will be sustained over time and with what effects on consumption is yet to be seen.
Source: France24
Should you have any questions about the topics in the story, you can contact its authors at [email protected]