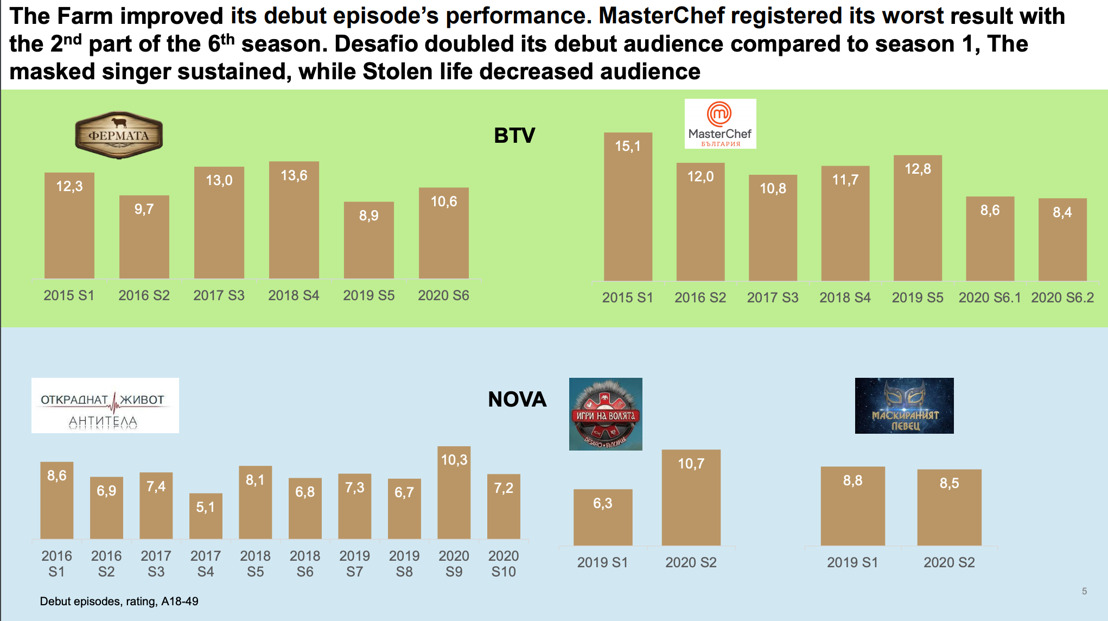 Monthly media report: September 2020
3 minute read
Highlights from the monthly media report:
Major TV groups increased shares with the start of the new season:
- Nova sustained overall leadership on channel basis.
- Kino Nova was the top niche channel.
Nova dominated central PT hours
- bTV competed successfully on two occasion only – the debut episodes of the Farm and Master Chef.
- ​ The Farm improved its debut episode's performance. MasterChef registered its worst result with the 2nd part of the 6th season. Desafio doubled its debut audience compared to season 1, The masked singer sustained, while Stolen life decreased audience.
See the attached report for more info:
Should you have any questions, please, contact the authors: Svetlana Tacheva:
[email protected] , Damyan Kolarov: [email protected]; Vera Karaivanova [email protected].