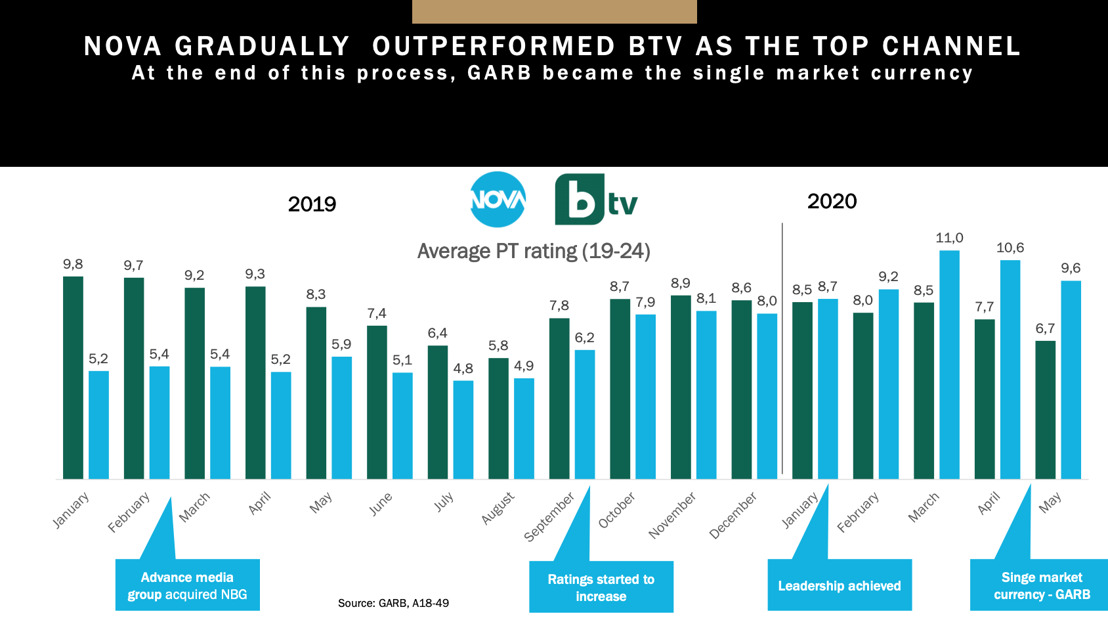 Monthly media report: May 2020
3 minute read
Highlights from the monthly media report:
The TV part in this month's analysis is dedicated to the biggest news on the Bulgarian market: after 6 years of using two TV audience measurement & monitoring systems, in May we finally switched to GARB data only.

There was a record high viewership in March and April, due to the lockdown. Then in May the overall PUT started to decline, but was still 14% higher vs May'19. GARB started to report the time shifted audience since May.

The Digital part in this month's analysis is focused on the Gamefluencers. They are enjoying a rise in popularity and are showing potential that brands can benefit from. See the attached report for more info.
Should you have any questions, please, contact the authors: Svetlana Tacheva:
svetl[email protected] and Damyan Kolarov: [email protected]