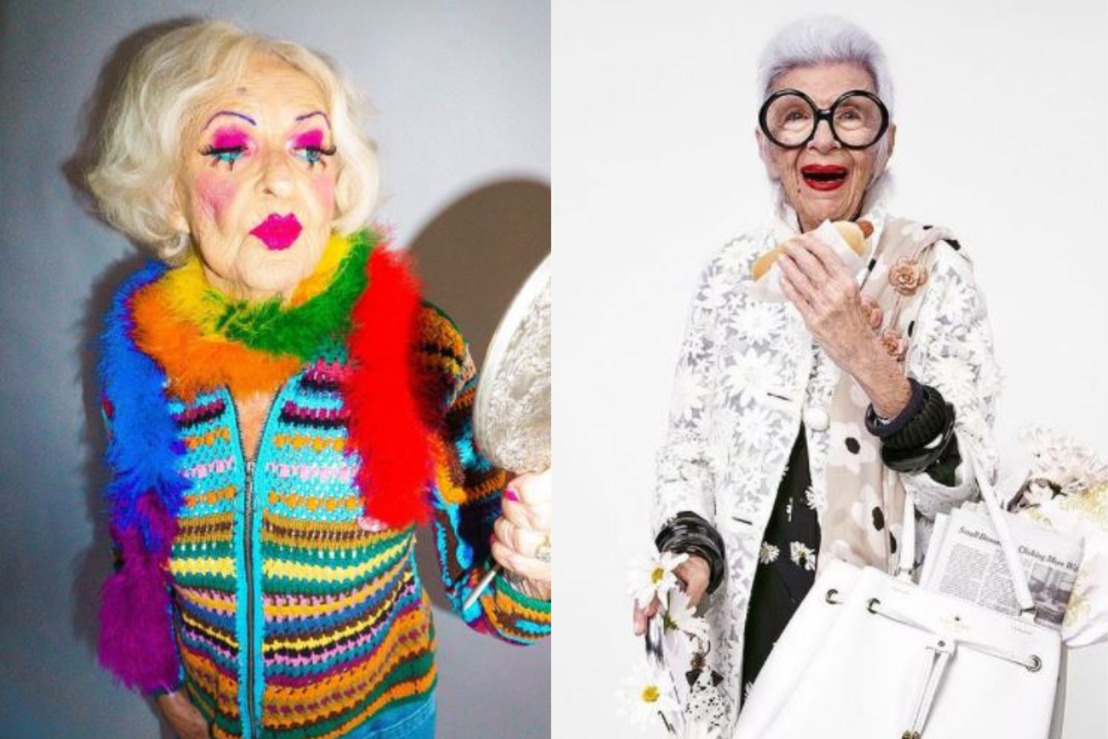 Do you know about Granfluencers and do you follow any of them?
The trend granfluencers is starting to make its presence on the influencer marketing scene and some brands have already trusted them for their campaigns #granfluencers
Communication with influencers is proving to be increasingly successful. People in social media are looking for an opinion, recommendation, or advice, which only emphasizes the need for real and authentic content. Like this, influencers become opinion leaders for their audiences. However, why do we see a potential for granfluencers who should be interested to the older generations?
The Covid-19 pandemic increased the use of Internet, digital and social media by the older generations, because the young audiences are almost 100% online in different social platforms even before the time of Covid-19 crisis.After 2017-2018, Facebook penetration is growing mainly with adult demographics. In 2017, 12% of consumers are over 55 y.o., and in 2020 they double its number and reach 24%, which considering the size of the group and the aging population in the country, is a clear sign that growth comes from older people.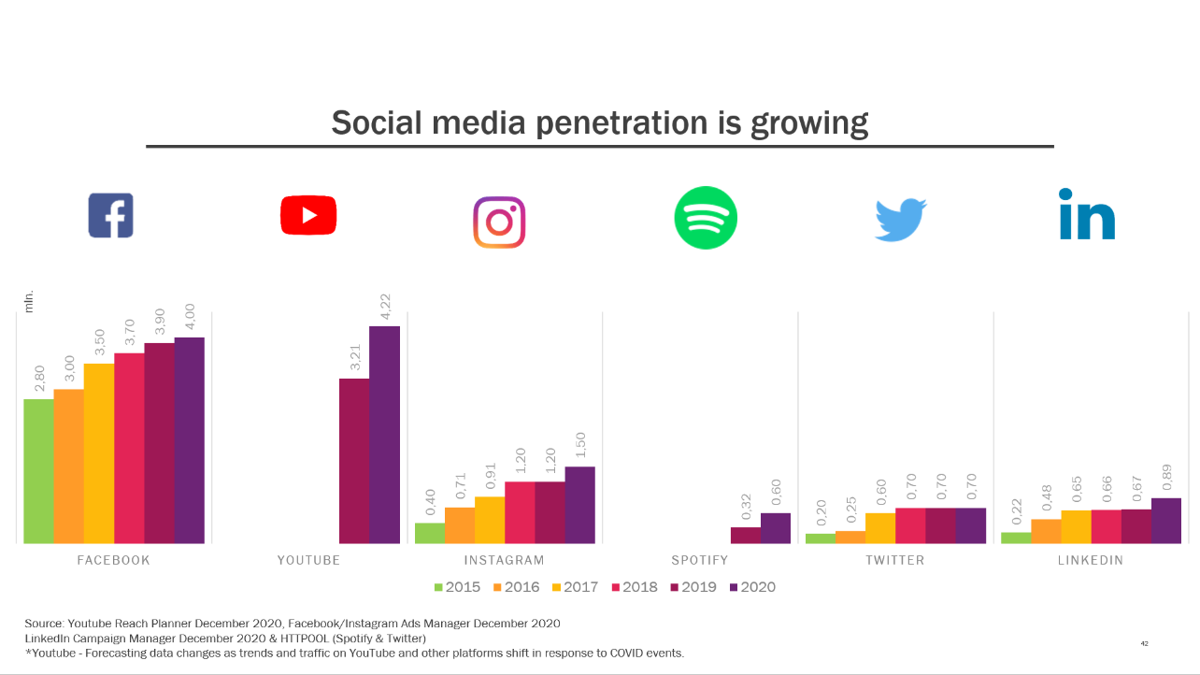 Certainly, the consumption of content is different from generation to generation, but we see an overlap in the consumption of social channels. We know that Millennials and Generation Z are very strong consumers of digital content on social media. The older urban audience in Bulgaria (45-54 y.o.; 55-64 y.o.) are also active consumers. According to Theoremus, 94.61% of them use the Internet daily, 90% have a smartphone, 59% use it at least once a day, and almost 36% use it between 1 and 3 hours a day.
Interestingly, almost 88% of them use Facebook, 52% YouTube and almost 38% Instagram.

Having in mind this active presence ​ of people over 45 y.o. in social media and the fact that their purchase capability is extremely high, also globally, these group of people is a large audience with different interests and lifestyles that have found their place in the digital world through an active presence. This is an opportunity for companies that focus on digital marketing, online communications, and influencer marketing, to get to know this audience and find an approach to interact and partner with them because they will offer different and authentic content. Most marketers and marketing teams still spend only 10% of their marketing budgets for campaigns focused on older generations. This is an opportunity the digital brand campaigns to include influencers who are close to this audience by interests, habits, and generational attitudes. The truth is that granfluencers have the potential to be the new stars on social networks.
Who are the granfluencers and who is their audience?
Granfluencers are older influencers, usually at retirement age. Due to the growth of digital media consumption, Baby Boomers and older members of Generation X are taking advantage of the trend. They do not perceive themselves as adults, but also as the younger generations, they want to live an active life and have a wide range of interests - from technology and travel, to work and culinary experiences, while sharing their lifestyle moment in social media while engaging their fans with their content.
More and more global brands include older influencers in advertising, social media content and other marketing campaigns. For example, Amazon created an ad with the American comedian and producer Pete Davidson and his grandfather about social distance during the pandemic.
Nike and Lululemon are working with adult influencers to increase their reach on Instagram. Fashion brands do not fall behind the trend neither. For Fenty, a luxury fashion lingerie, fashion show the world-famous singer Rihanna chose 67-year-old model JoAnie Johnsonfor the presentation of one of the styles.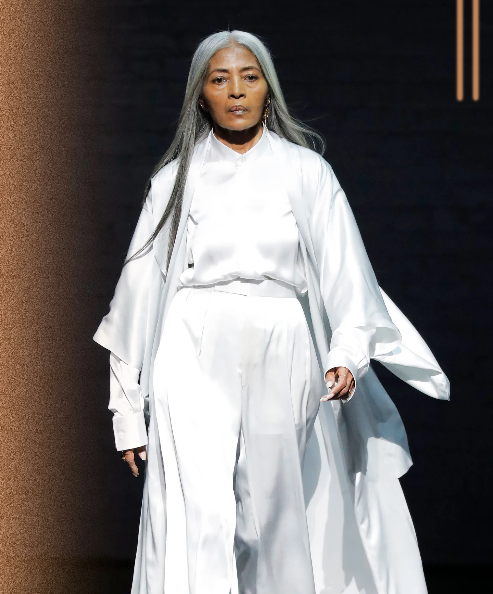 It is a fact that social media consumption indexes, compared by age, are almost equal for Facebook and relatively similar for Instagram and YouTube.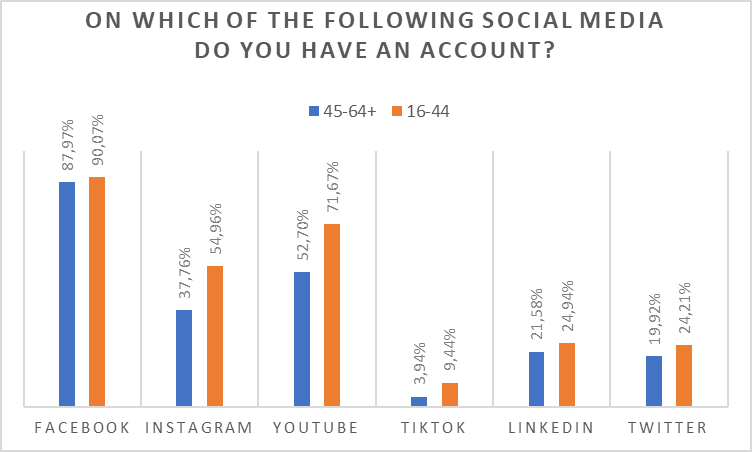 For this reason, granfluencers do not only reach their peers, but also mainly Millennials and Generation Z, who are the key users of Instagram.
It is interesting that they create different content, authentic to their lifestyle. Thanks to their life experience, they show a different perspective, which is interesting for users of social content, who are much younger, nonetheless.
Fun, spontaneous, and real content is essential to engage the audience, especially after the Covid-19 crisis, when everybody turned to opinion leaders who give examples by sharing own experiences and advice.
On the one hand, granfluencers are becoming attractive to young Instagram users, even on Tik Tok, because of the different message they post. Some adult influencers attract attention to themselves because they share content on a large variety of topics - lifestyle, fashion, sports, and everything else that excites them. Also, granfluencers can attract the attention of older Instagram users because of similarity by interests and experiences.
There are some interesting global examples. @baddie.winkleor Helen Ruth Elam, a 92-year-old lady who shows her 3.5 million followers that age is not an obstacle to live life to the fullest. Helen shares interesting moments from her daily life, usually filled with a comic flavor.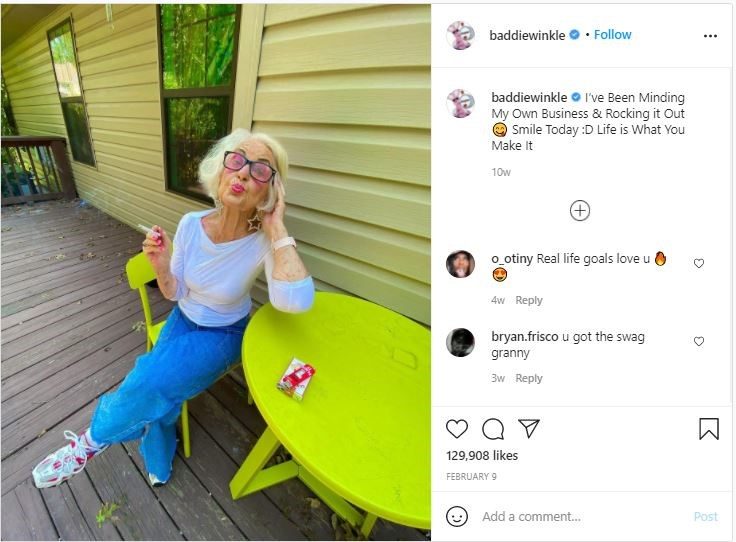 Among the companies that trust her profile and content are Svedka Vodka, where in her typical fun style via video she presents a recipe for cookies in the company of a cocktail with vodka Svedka, and the American division of LG, for whose campaign #LGHomeStyle (promoting their kitchen appliances) partners with Alex Rodriguez, Billy Porter, 2Chainz and others.
As for Helen's audience, nearly 70% of her followers are between 18 and 35 y.o., compared to followers of 55 y.o., who are just over 4%, according to data from MSL Fluency, high-tech influencer marketing platform. This shows that the fun content attracts and keeps the interest of younger fans who have an affinity for lifestyle.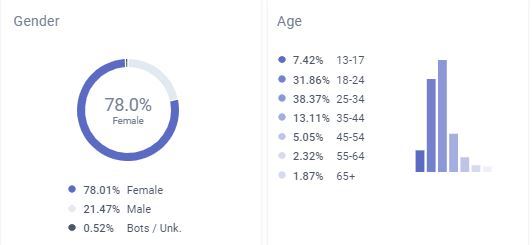 Another member of the granfluencers' group is Iris Apfel (@iris.apfel) - an American businesswoman, interior designer and extremely popular on Instagram at the impressive age of 99. Iris shares her extravagant style and visits to various fashion events.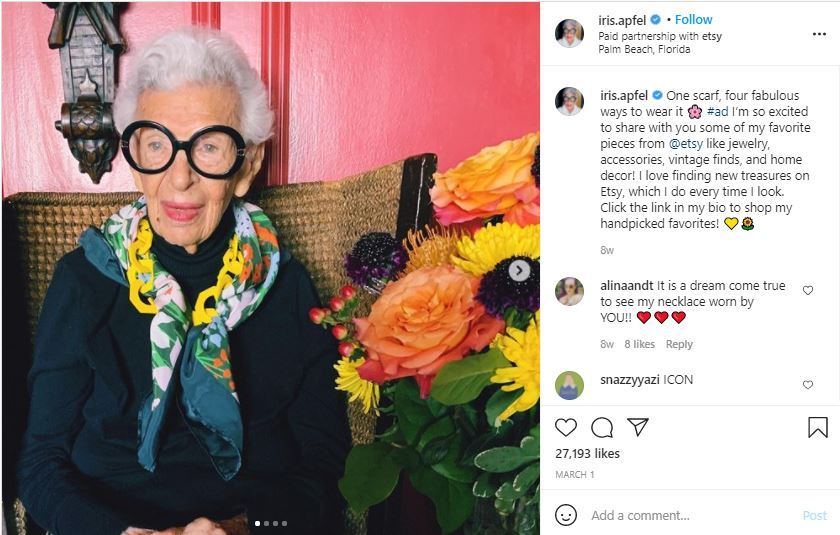 The situation with Iris' audience is like Helen's. Of all 1.6 million Instagram followers, more than 65% are in between 18-35 y.o. and about 5.5% of her fans are over 55 y.o.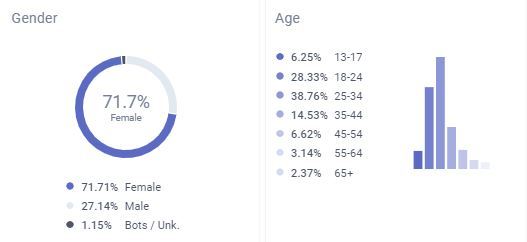 Among the companies, Iris has partnered with, are the retail platform Etsy and Apple, where she is joining celebrities like Lady Gaga, Kendrick Lamar, Billie Eilish and others, sharing about their MAC. Featuring Iris Apfel, the brand gives a different perspective on personal style.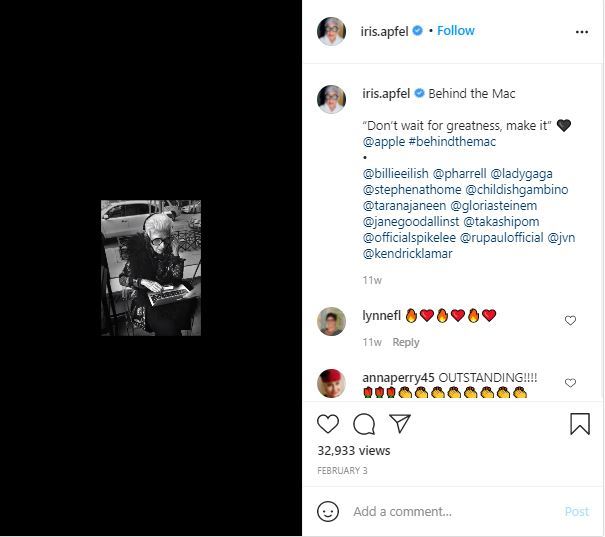 Are there any granfluencers in Bulgaria?
We researched few profiles in the older age group who are active and popular in social media. Although they are far younger than their global colleagues and do not yet have brand partnerships, they have created an audience that actively follows their content.
Eliza is the aunt of one of the most famous Bulgarian vloggers Emil Conrad and has 13.5 thousand followers on Instagram. Her profile content is mainly from photos of her and her nephew Emil, and most of the posts promote his campaigns. We could consider that her audience came from her Emil Conrad's profiles because he has mainly younger followers. This is an example how social media and digital communication can shorten the distance and strengthen the communication between several generations.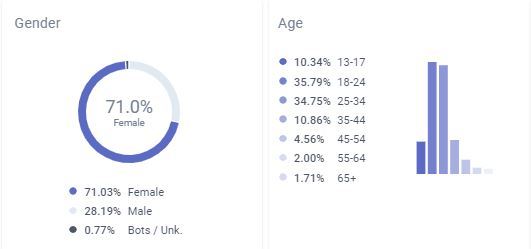 The Moldovan, living in Bulgaria, Lidia Petkova, became popular with her participation in the last season of the reality show MasterChef Bulgaria. Prior to this public appearance, she has gathered over 100,000 followers in the newest social network - TikTok. There, she shares videos with recipes which reach almost1.5 million likes. Lidia's culinary experience and authentic handwriting won many young people's sympathy.
The father of the popular Bulgarian influencer Antoinette Pepe- Ivan, whose channel has 3.3 thousand subscribers, has recently become a vlogger. Ivan shares videos on YouTube on various topics from his everyday life. The content emphases on "how to" - advices and experience from his own life events and moments.
How can brands benefit from granfluencers?
Granfluencers are a niche and territory that is not completely conquered by brands, especially in Bulgaria. Brands that include older influencers in their campaigns can have even more authentic content that comes from generations who have many life experiences. This can only be a plus for content relevance to brand messages. Authentic, real, and fun content engages fans more. Also, granfluencers are more micro than macro influencers. All analyzes and trends show that people with a smaller audience create more engagement because of authenticity of their content.
It is the need for authentic content that makes older influencers so successful. Their profiles are not perfectly styled perfectly done photos, but on the contrary - they show different perspective and vision because it is part of their life essence. This makes the audience feel good and recognizable.
Undoubtedly, members of Baby Boomers and Generation X in the country are becoming more and more active in the social media in Bulgaria. Even though they are not very popular, they can rank as part of the micro-influencer segment, which brands are recognizing more and more as an opportunity to work with and to reach their customers in an authentic way. In Bulgaria the niche of the granfluencers is still free. The emerging trend shows that these people are gaining popularity, following the example of their influencer-relatives who are already popular in social media.
#granfluencers
Authors: Miroslava Mitsova, PR Consultant, [email protected], and Iva Grigorova, Director PR Business, at MSL Sofia, part of Publicis Groupe Bulgaria, [email protected].