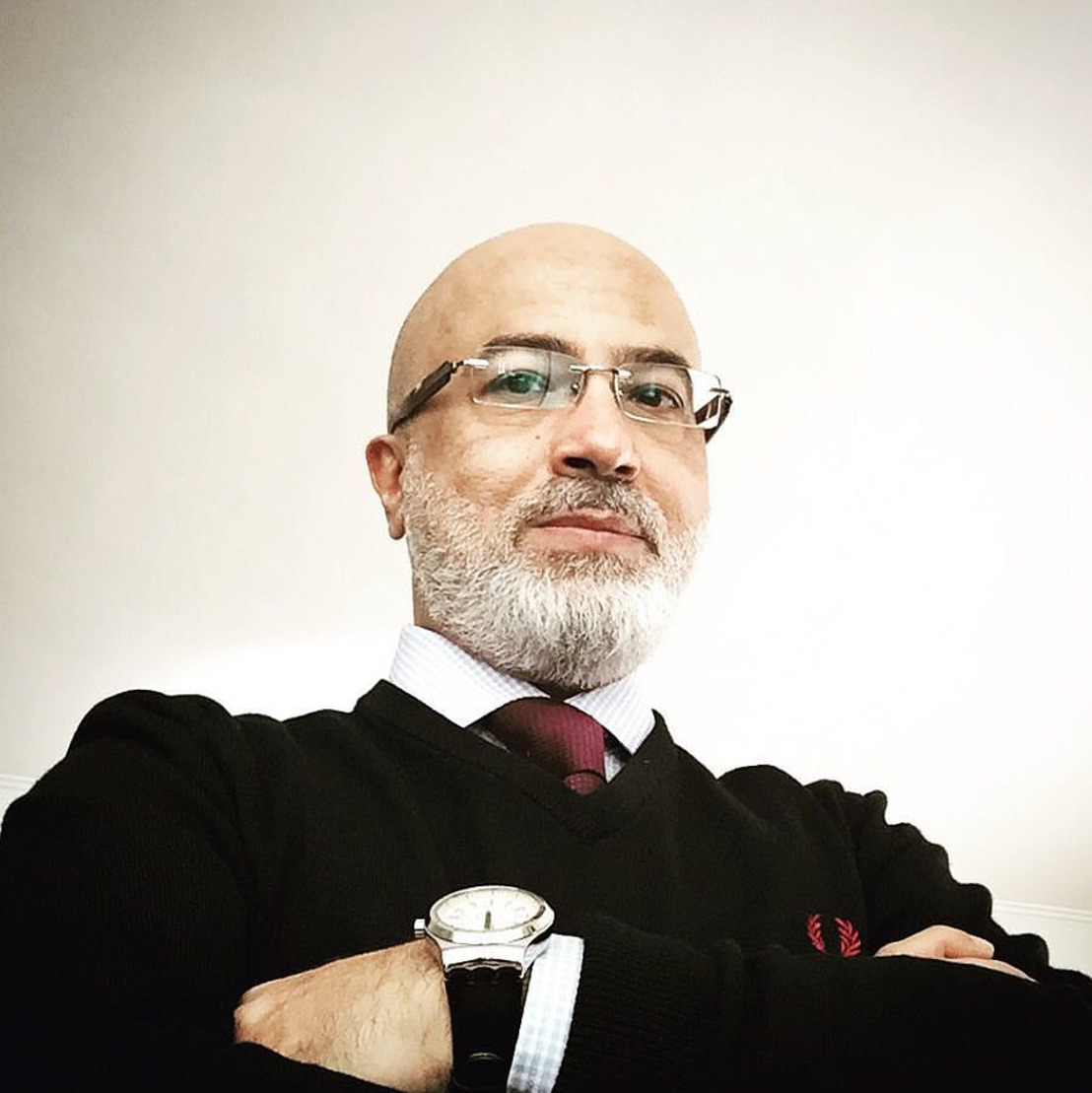 Andonis Passas, CEO for Greece and the SE Europe Cluster at Publicis Groupe, on the COVID-19 realities, businesses and the challenges which communication agencies are facing
10 minute read
Andonis bears an extensive 30-year professional experience in Marketing and Communication both in Greece and abroad. He started his career in marketing at ICL Ltd in the UK, where he also concluded his graduate and postgraduate studies in Business Administration and Marketing.
Andonis holds numerous industry-festival awards and is recognized for his strong managerial and business development ability. Since assuming the role of Publicis Groupe Greece CEO several years ago, he has managed to completely turnaround the operation's business from a negative net position to a growing and strong performing operation, defying the adverse conditions governing Greece's economy and the industry. Equally, during his term as CEO, the SE Europe Cluster is consistently outperforming the set business and other KPIs.
1. How would you say companies in our region have been adapting to the new situation - initially as the pandemic broke and in more recent months?
The pandemic hit hard and tested everyone's readiness. As unfathomable as this global event is, it has tested the readiness of companies to manage crises. At first, safety was most important, so the majority of the companies tried to secure that for their people. Right after that, there was a freeze. People froze and waited, budgets and activations were frozen, the world froze in awe. Everyone stood still, waiting to see what's next, expecting for all this to be over soon. A study in 100 fast growing SMEs by Endeavor showed that 60% of the companies had no business continuity plan. Sales dropped, there was an issue with the loss of sales channels, the supply chain halted.
However, there were also numerous companies that ultimately displayed an impressive adaptability and fast reflexes. Many of them adapted their operating model or even their product itself in less than two weeks, and the majority managed to automate their operations satisfactorily.
The pandemic redefined everything, putting at the forefront things like work digitization, crisis management and business continuity, together with Digital reform and automation.
Most us have seen the following meme on social media - "Who led the digital transformation of your company? a) CEO b) CTO c) COVID-19". Highlighting c) as the right answer. And although the specific meme's intention is to induce humor and laughter, it still bears a great proportion of truth. The pandemic has indeed been converted into a driving force and a force-majeure condition that called for acceleration and actions. In several cases, an intense acceleration unlike the one experienced and achieved over the several past years.
Social Responsibility also became extremely important, as consumers have become more sensitized and pretty much inclined towards seeing companies supporting them.
On average, the pandemic's initial shock and a subsequent phobic stand-still, was succeeded in numerous bright examples of adaptability, with strong action and mobilization. Those were primarily attempts to deal with the more immediate effects of this unprecedented condition.
Yet, one should definitely assess the situation beyond the management of the more immediate and short-term effects and look at the deeper and more profound effects of this crisis. Those that are currently shaping a new environment and era in the way we should all do business in the future.
2. Have you noticed any significant differences between markets and industries? Does any particular market or industry stand out in the way it's been handling the situation?
In reality, very few companies were prepared to face this unprecedented event and this readiness also differed across industries and businesses. For example, the Financial and Tech sectors seemed to have an advantage. The Financial industry was prepared, as it has invested for years in digital transformation and business continuity against any virus, be it cyber or physical. This allowed for institutions such as Banco Santander, one of the largest banks in Europe, to have their entire staff of 26.000 working from home even before any lockdown measures were enacted by the Spanish government. Accordingly, tech companies were already in the cloud, so they already had a huge advantage.
Yet other sectors such as the HORECA and the travel industry, were much more intensely hit at the core of their business offering, leaving many of them (especially those in the travel and hospitality business) becoming incapable of a more immediate action. Even Airbnb the very successful challenger of the traditional hotel business-model, took a big blow.
One should definitely highlight the example of online retailers, as one that has been by its nature more favored by the pandemic conditions. Still, big question would be how this industry would react to a total and intense cross-country travel and transportation disruption, along with a respective supply chain one. It may sound far-fetched, yet maybe this is where 3D printing might play a role in the future. Buying something, in the future might mean to buy the software and license to print it on your home 3D printer. Equally, a convenient way of sending a gift over to your Australian relatives, without having to use a courier.
3. What do you think is a major challenge right now for agencies in the communications sector?
Speaking from a vantage point of working in one of the most innovative and forward-facing communication groups in the world, I believe that we are very well-equipped to support our clients in this ever-changing environment. We just need to maximize what we already know and do well:
Be even more results driven – marketers need to make the most out of every euro spent. Place data at the core of everything we do.

Follow the ever-changing consumer more closely than ever. They need trust, they want security and positivity.

Think out of the box or more accurately, rethinking the way things are. Needs have changed, consumers have changed, so there is a new terrain open out there for us to explore. We cannot stick to what worked in the past, new things work now.

Place more focus than ever before on the new Consumer Journey, to face the new demands of increased web traffic and displaced foot traffic. A smooth, self-sufficient online customer experience is more important than ever before.

Further embrace an agile culture of innovation and creativity. We all need to find new ways to work, crunching numbers quickly and making fast decisions is key in a new world of data driven creativity. ​
4. What role do they play as their clients are adapting to the new situation? How do you think their clients see their role?
For those agencies that have not so far engaged in the process of reconsidering and reinventing their role, COVID-19 could be regarded as yet another turning point, an opportunity, a push, or a last call for meaningful transformation of the traditional agency model as we knew it for years.
Those agencies who so far failed to do so and will again fail to adopt to the pandemic emerging conditions, are unfortunately set to follow a path of slow death as the traditional models across all industries are being highly challenged and their added value, contribution and role is under intense scrutiny.
In the age of connectivity and an overly-rich and complex omni-channel ecosystem, communication partners should develop their capabilities in a T-shaped manner. This should be reflected both in the breadth of required specialties, along with depth of knowledge and implementation. Yet what is increasingly crucial, is the ability for objective and seamless orchestration of those end-to-end practices around a Brand and its needs.
The above fundamental shift, also requires a different type of model and definitely a different type of structure. Definitely one that has high-end capabilities, has no siloes amongst them, is therefore highly agile and modular, and is impartial as it serves one unified purpose and P&L.
In Publicis Groupe we were fortunate enough to radically challenge and change our business model and structure, as early as 2015. In fact Greece was one of the very first countries to adopt this model which we call the Power of One. Within this new setup, interdependence and modularity are two vital conditions that along with focus on Strategic Intelligence, Technology and Creativity, drive what we call the Alchemy of Data & Creativity. Simply put, meaningful communication solutions that drive results.
It is therefore those communication-partners that have gone through the process of transformation themselves and adapted their operation to the contemporary set of needs, that will eventually be more capable to guide clients through a similar process. Directing them towards a new set of standards, in consumer behavior, in communication and eventually even in doing business. ​ ​
Within those emerging and developing conditions, communication partner's role, certainly extends beyond mere communication - in all its forms - and execution. Inevitably the role of advertising is becoming an even more integral part of the marketing process, to the extent that more than ever before, it acquires a business consulting and business design role.
Clearly, it is those partners that will be in the position to support and guide clients in the communication, marketing and business process, that will prevail.
5. What would be the one advice you give to marketing/brand managers stepping into 2021.
This crisis has clearly showcased that things can change abruptly and permanently. It is clear today that there will be a major shift in how people and thus consumers feel, think and act. Therefore, agility and readiness have now risen to the top of the list of factors for success. Be ready, be prepared.
Digital-first is the first mandate. It's not new, but it is now absolutely mandatory. People re-discovered online shopping and this has created a new habit. Online should go to the next level, even by creating more immersive experiences. We saw examples of this with National Theatres and Cultural Centers live streaming events.
Sustainable growth is the next one. Budgets have been severely affected, so marketers need to rethink Customer acquisition and Retention. The pre-COVID focus on new customer acquisition may not make much sense now, as it is extremely more costly. Brands are realizing the value of their existing customers, so brand-building and customer retention strategies can provide more effective results.
Redefining brand values is also extremely important. Brands which did not remain silent during these times and instead, stepped in to help and support, are getting the most attention. Brands need to reassess their story within the current climate. Consumers have become much more money-conscious and more considerate of the brands they shop. The businesses who portray the living values consumers identify with, will prosper.
Lastly, preparedness is key. Things will never go back to exactly how they were. The adaptations made today need to be reconsidered and reviewed as pillars which will be built into the future. The landscape will be more than ever competitive and therefore, effective long-term strategies need to be built today.